Past Programs
You are viewing our Past Program Information.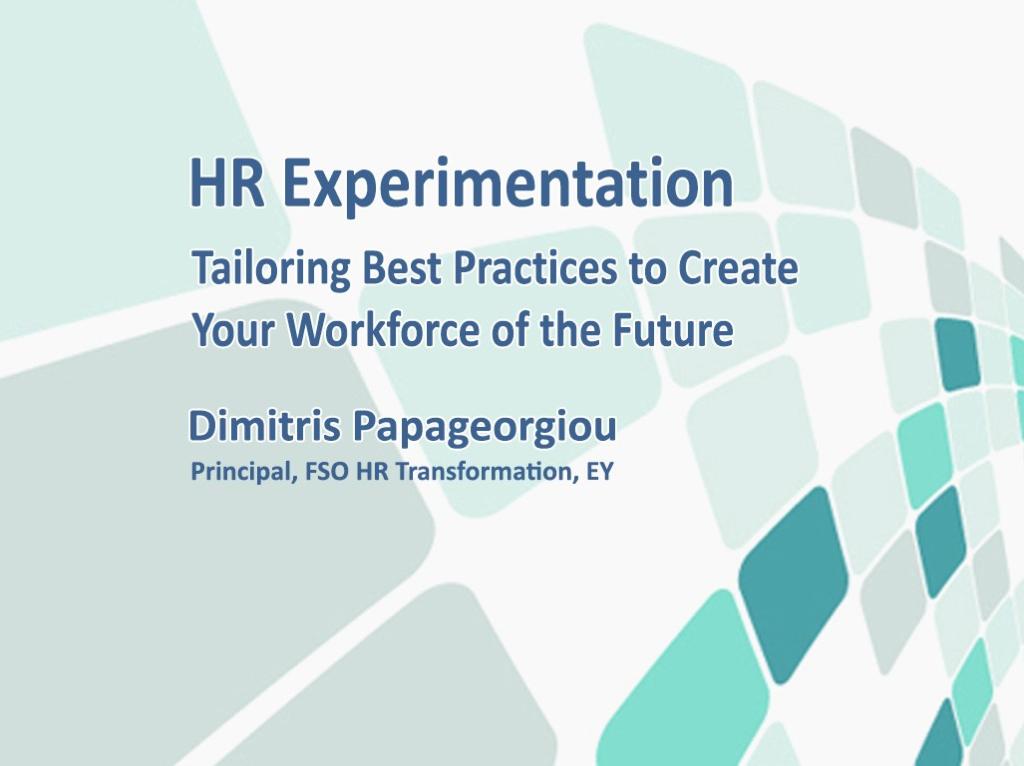 HR Experimentation
Program Date: Thursday, January 16, 2020
Independence, OH
Speaker: Dimitris Papageorgiou, Principal, FSO HR Transformation, EY
Meeting Sponsors: TBD
Meal: Breakfast Buffet
Session Description:HR Experimentation (HR) : Tailoring Best Practices to Create Your Workforce of the Future is a special HR Leadership Group of Northeast Ohio session that will explore a different way to approach developing and executing people practices. Some organizations are reinventing their approach to people management by giving HR the freedom to "experiment" with their practices and procedures. It's a lab mindset in which HR employs an experimental process – hypothesis, testing, measurement and evaluation – to improve human capital practices and policies. It's a process that allows organizations to tailor their practices to fit the needs of their unique workforce.
About Our Speaker: Dimitris Papageorgiou is a Global Business Services innovator, with lengthy background in managerial and executive positions in the US and abroad. Offering expertise in Global Payroll, HR Transformation, Global Shared Services Strategy and Digital HR implementation. Presently leading Intelligent Automation Services for People Advisory Services in the Americas. He is a founding member of EY 's Payroll Advisory practice and creator of EY's Global Payroll Survey and Global Intelligent Automation COE.
This program will be submitted for review to HRCI and SHRM for re-certification credits.
NOTE: When process payment online, your credit card statement will show a charge from Snazzo Productions (MightECart).