Past Programs
You are viewing our Past Program Information.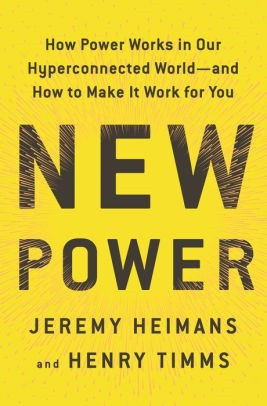 Special Event with EDGE: Jeremy Heimans, author, New Power
Program Date: Thursday, May 9, 2019
Independence, OH
Speaker: Jeremy Heimans
Meeting Sponsors: KPMG and BNY Mellon
Meal: Breakfast Buffet
Session Description: The redistribution of power away from central authorities to vast social movements has had dramatic effects on everything from branding to funding, and from leadership and management to strategy and innovation models. The democratization trend is the basis of New Power, the book by authors Jeremy Heimans and Henry Timms that is making big waves in the executive suite. Understanding how these trends operate, and how they can work for business will be the focus of this event.
• How do ideas spread and gain momentum in the new power generation?
• What does "leadership" look like in leaderless movements?
• How do we build bridges between old power models of complying and consuming with new power models of sharing, affiliating, and shaping?
• How can organizations create the most value by bringing together higher purpose, material returns and participation within a transaction?
This program will be submitted for review to HRCI and SHRM for re-certification credits.
NOTE: When process payment online, your credit card statement will show a charge from Snazzo Productions (MightECart).