Past Programs
You are viewing our Past Program Information.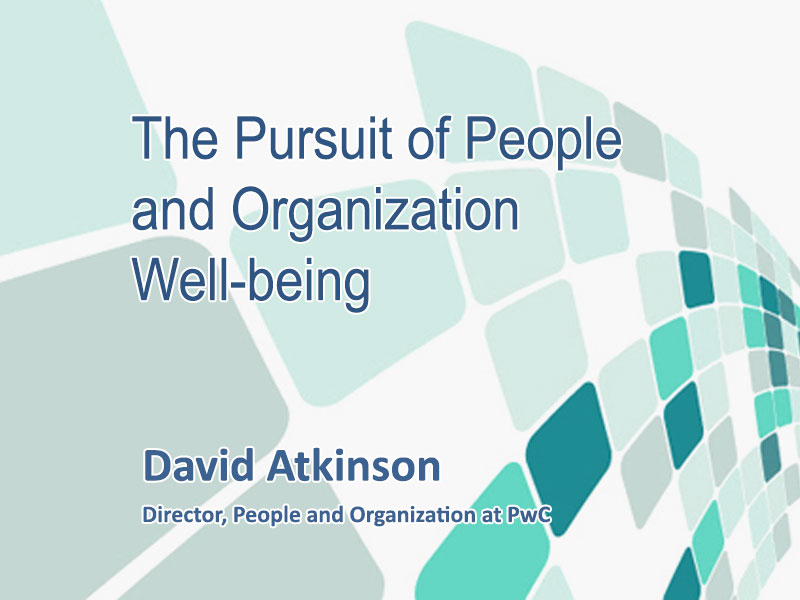 The Pursuit of People and Organization Well-being
Program Date: Thursday, September 28, 2017
Independence, OH
Speaker: David Atkinson serves as Director in PwC's People & Organization practice and is the firm's US Health & Well-being Leader.
Meeting Sponsored by: Corporate and Professional Development at Kent State University and Alexander Mann
Meal Choice: Breakfast Buffet
Session Description: The relationship between the well-being of the workforce and organizational behavior is undeniable. With the challenge of attracting and retaining top talent at an all-time high it's essential for employers to embrace organizational responsibility for creating a healthier, more engaged and fulfilled culture. Employee engagement is trending down, healthcare management strategies (including wellness efforts) are underperforming and Millennials are challenging established cultural norms. In response CEO's are increasingly concerned about the well-being of their people and the value proposition the business provides. Financial performance, net promoter ratings and overall market competitiveness is up for grabs!
Key Learnings: 1. Key trends in workforce engagement, attrition and its relationship to well-being. 2. Business drivers and impending economic implications. 3. The role of organizational design on well-being and workforce effectiveness 4. Leadership and the relationship of influence on population behavior change
NOTE: This program has been submitted for review to HRCI and SHRM for recertification credits.
NOTE: When process payment online, your credit card statement will show a charge from Snazzo Productions (MightECart).