Past Programs
You are viewing our Past Program Information.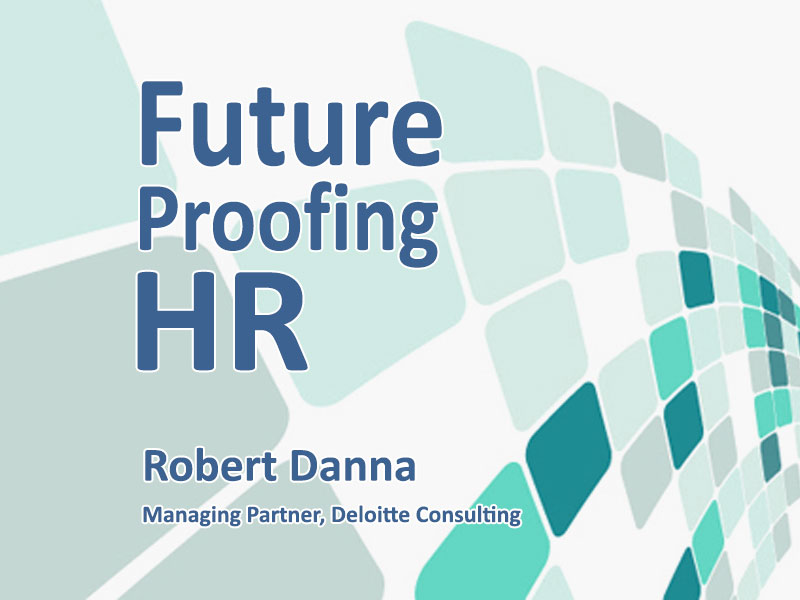 Future Proofing HR
Program Date: Thursday, May 11, 2017
Independence, OH
Speaker: Robert Danna, Managing Director, Bersin by Deloitte, Deloitte Consulting LLP
Meeting Sponsored by: Future State Talent and Hiring Optics
Meal Choice: Breakfast Buffet
Session Description: Driven by the ongoing digital revolution and demographic, political and social forces, almost 90 percent of HR and business leaders rate building the organization of the future as their highest priority. New research from Deloitte Consulting LLP shows that effectively building the organization of the future demands a team approach and talent-centric focus. Leading organizations are responding by taking a radically different approach to meet challenges that are reshaping workplaces, workforces, and work itself. How will that approach evolve in 2017 and beyond? In this presentation, Robert Danna will discuss: • Factors that continue to drive redesign of organizational structures impacting culture, employee engagement, leadership development, and career advancement. • The top 10 trends identified by HR executives around the world for 2017. • Driving forces behind the trends, potential implications for private- and public-sector organizations, and considerations for responding to the trends. Danna will also facilitate a lively discussion of the applicability of these insights to session participants.
NOTE: This program has been submitted for review to HRCI and SHRM for recertification credits.
NOTE: When process payment online, your credit card statement will show a charge from Snazzo Productions (MightECart).