Past Programs
You are viewing our Past Program Information.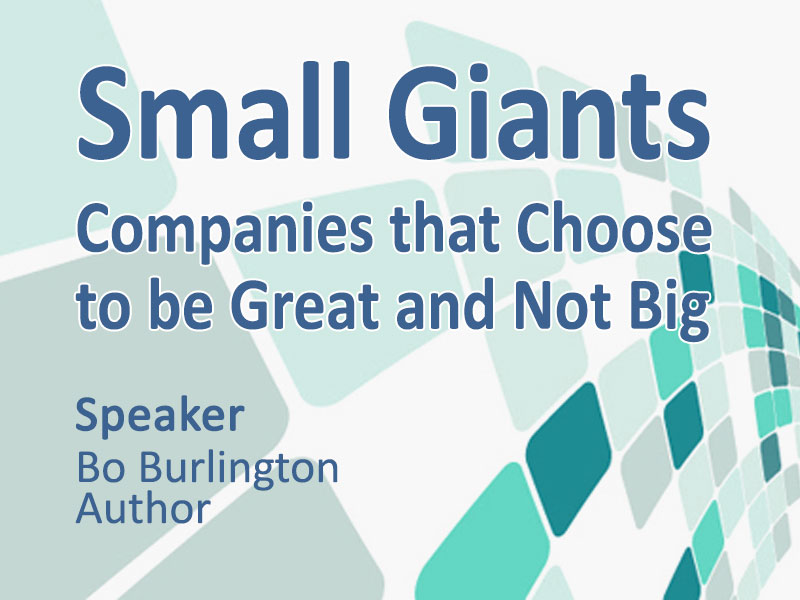 Small Giants: Companies that Choose to be Great and Not Big
Program Date: Thursday, September 15, 2016
Independence, OH
Speaker: Bo Burlingham, Author.
Program Partner: Entrepreneur Edge
Meal Choice: Breakfast Buffet
Session Description: What exactly is it that makes a company great? That was the question that Bo Burlingham explored in his bestselling book, Small Giants: Companies That Choose To Be Great Instead of Big, about 14 small-to-midsize, privately owned companies that are widely acknowledged as being the best at what they do and that have been singled out for their extraordinary contributions to their communities. He found that they all had what he calls mojo—an elusive quality that makes them irresistible to customers and employees alike. Their mojo, he showed, comes from six characteristics they have in common. In this presentation, Burlingham talks about those characteristics and describes the specific techniques that companies use to generate mojo. Bo Burlingham is an editor-at-large of Inc. magazine as well as the author of Finish Big: How Great Entrepreneurs Exit Their Companies on Top; the co-author with Norm Brodsky of The Knack; and the co-author with Jack Stack of The Great Game of Business and of A Stake in the Outcome.
NOTE: Special event pricing for nonmembers for this event to attend at member rates!